Enrollment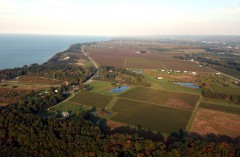 We invite you to enroll in the Lake Erie Regional Grape Program. When you enroll you have a direct link to the latest information from Cornell and other resources around the country on topics that are important to you as a grape grower, including pest management, vineyard nutrition, crop management and farm business management. The Lake Erie Regional Grape Program is committed to providing you with important and timely information through a variety of means to help you produce the best crop possible as efficiently as possible.
When you join LERGP you receive the following benefits:
* LERGP electronic Crop Updates
* LERGP Vineyard Notes Newsletters
* Vineyard consultations with viticulture staff
* Important announcements about upcoming meetings and workshops
*Special rates for events and workshops for members
Our program is supported, in part, by 5 Cornell Cooperative Extension Associations: 4 in Western NY (Cattaraugus, Chautauqua, Erie and Niagara) an 1 in Erie PA. Enrollment discounts are given to those that live and farm in these counties (In region enrollment). Please visit your local Extension web-site or office to enroll. Contact information is located below.
We invite anyone living or farming outside of these areas to enroll as well. (Out of region enrollment). See form below.
Enrollment Form -
Online

-

Out of Region Enrollment Only
Announcements
Hand sanitizer and Masks Still Available
Hand Sanitizer and Face Masks Still Available
It's not too late! If you haven't picked up your free NYS Clean hand sanitizer and washable Hanes masks, you still can. All farms in New York are eligible to request supplies. Click on this
link
to make the request. We will set up a time for you to come pick up the supplies at CLEREL in Portland.
Soils and Petiole Testing Still Available
Yes, you can still have soil and petiole tests sent out from CLEREL. If you would like to have soil and/or petiole testing done, please contact Katie at kjr45@cornell.edu to set up a time for drop off.
LERGP Podcasts- check them out!
LERGP POD CASTS
Recorded Coffee Pot Meetings
You may not be able to obtain Pesticide License Recertification points but you can gain plenty of valuable information by watching the
coffee pot meetings if you missed them! We have had some special guest speakers over the last month sharing valuable information with us!
Click the link below for access to all of the recorded LERGP Coffee Pot Meetings!
Recorded LERGP Coffee Pot Meetings
Loaner Sensor Program
The loaner sensor program will not be available this growing season in light of the COVID -19 protocols. We offer our sincere apologies

Lake Erie Regional Grape Program - Cornell Cooperative Extension
Your Trusted Source for Research-Based Knowledge