Enrollment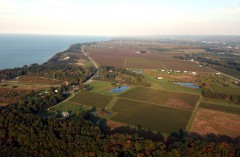 You must be enrolled in the Lake Erie Regional Grape Program to benefit from the expertise of our Grape Specialists. Enrollment includes 6 issues of The Vineyard Notes newsletter, weekly electronic Crop Updates, telephone/email consultations, reduced registration fees for our educational meetings, ability to participate in applied research projects and on-farm educational opportunities.

In 2017, our program is supported, in part, by 5 county Cornell Cooperative Extension Associations in Western NY: Cattaraugus, Chautauqua, Erie, and, Niagara, Counties and Erie County in Pennsylvania*. Enrollment discounts are given to those that live, farm or conduct agricultural services in those counties (In-Region Enrollment). However, we still welcome those that do not live, farm or conduct agricultural services in those counties to enroll in our program (Satellite Enrollment).

****Please note: Chautauqua County growers are required to enroll through CCE Chautauqua County, using the following link: http://chautauqua.cce.cornell.edu/agriculture/agriculture-program-subscription. All other counties may use the online enrollment form below. If you have any questions, please contact Kate Robinson.
Enrollment Form -
Online

-

non-Chautauqua County residents only
Upcoming Events
CORE TRAINING

April 11, 2019
9:00am-12:00pm
Portland, NY
CORE TRAINING
WHEN: Thursday April 11 from 9 AM to 12:15 PM
WHERE: CLEREL Meeting room
COST: $15
3.0 Pesticide recertification credits in the CORE category have been applied for.
DEC Pesticide Applicator Test
April 11, 2019
1:00pm
Portland, NY
PRIVATE AND COMMERCIAL NYS PESTICIDE EXAMINATIONS
WHEN: 1 PM
WHERE: CLEREL Meeting room
COST: $100 REGISTRATION: NYS Department of Environmental Conservation (DEC) requires you to register for entrance to the exam session with the Buffalo DEC office at (716) 851-7220.
Announcements
Vineyard Improvement Program Applications
Vineyard Improvement Program: An Application Guide
LERGP.com also has more information about the program. Frequently asked questions, eligibility requirements, sample budgets and business plans are all available.
LERGP Podcasts- check them out!
http://lergp.com/podcasts/

Lake Erie Regional Grape Program - Cornell Cooperative Extension
Your Trusted Source for Research-Based Knowledge