Enrollment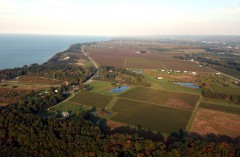 You must be enrolled in the Lake Erie Regional Grape Program to benefit from the expertise of our Grape Specialists. Enrollment includes 6 issues of The Vineyard Notes newsletter, weekly electronic Crop Updates, telephone/email consultations, reduced registration fees for our educational meetings, ability to participate in applied research projects and on-farm educational opportunities.

In 2017, our program is supported, in part, by 5 county Cornell Cooperative Extension Associations in Western NY: Cattaraugus, Chautauqua, Erie, and, Niagara, Counties and Erie County in Pennsylvania*. Enrollment discounts are given to those that live, farm or conduct agricultural services in those counties (In-Region Enrollment). However, we still welcome those that do not live, farm or conduct agricultural services in those counties to enroll in our program (Satellite Enrollment).

****Please note: Chautauqua County growers are required to enroll through CCE Chautauqua County, using the following link: http://chautauqua.cce.cornell.edu/agriculture/agriculture-program-subscription. All other counties may use the online enrollment form below. If you have any questions, please contact Kate Robinson.
Enrollment Form -
Online

-

non-Chautauqua County residents only
Upcoming Events
2019 LERGP Winter Grape Grower Conference

March 13, 2019
8:00am-4:00pm
Fredonia, NY
Come spend the day with the LERGP team and fellow growers engaging in presentations, vendor trade show and conversation. Continental breakfast and a catered lunch are included in fee. Agenda will be available once complete. Giveaways and drawings for prizes!
Announcements
Vineyard Improvement Program Applications
Vineyard Improvement Program: An Application Guide
LERGP.com also has more information about the program. Frequently asked questions, eligibility requirements, sample budgets and business plans are all available.
Come Join Our Team!
Lake Erie Regional Grape Program Viticulture Extension Specialist Position Open-
The Lake Erie Regional Grape Program is an Extension team made up of collaborative efforts between Cornell and Penn State Universities and 5 county Extension offices. It is housed in Chautauqua County, NY in the middle of the Lake Erie Grape Belt, which runs from Niagara County, NY to Erie County, PA and consists of over 31,000 acres of grapes. This program partners with industry (Welch, National Grape, Constellation Brands, Walker's Wine Juice) to help to maintain and improve the vineyard operations in this region. The program is housed in a state of the art facility built in 2009. We work collaboratively with the Cornell Research team that currently is working on a 2.8 million dollar SCRI grant focusing on mechanized vineyard management and digital data collection, "Efficient Vineyard".
Areas of Work Interest:
Grower Education through traditional and innovative means
Vineyard Mechanization
Bud Hardiness
Vine Health
For more information or to apply, please use this link:
Tim Weigle, LERGP Team Leader 716-792-2802 thw4@cornell.edu
LERGP Podcasts- check them out!
http://lergp.com/podcasts/

Lake Erie Regional Grape Program - Cornell Cooperative Extension
Your Trusted Source for Research-Based Knowledge