Resources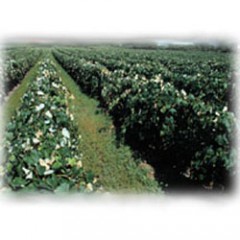 We have compiled a list of useful resources for growers, consultants and agri-business people, organized by category. We hope that these websites can provide you with additional information, photos, and guidance.
GENERAL
Cornell Cooperative Extension (CCE)
The Cornell Cooperative Extension website provides an overview of CCE programs across New York State.
Wine Industry Workshop and Short Courses
Check out Wine Industry Workshop and Short Courses by clicking here!
http://grapesandwine.cals.cornell.edu/cals/grapesandwine/outreach/enology/w
Appellation Cornell Newsletter
Archived and New Versions of Appellation Cornell Newsletter are available online.
GUIDELINES
2012 Production Guide for Organic Grapes
NYS IPM Publication No. 224
This guide for organic grape production is an outline of cultural and pest management practices and includes topics that have an impact on improving plant health and reducing pest problems. The guide is divided into sections, but the interrelated quality of organic cropping systems makes each section relevant to the others.

http://nysipm.cornell.edu/organic_guide/grapes.pdf
2013 NY & PA Pest Management Guidelines for Grapes
http://ipmguidelines.org/Grapes/
PESTS
Network for Environment & Weather Awareness (NEWA)
Awareness for disease, insect and weather forecasts
NEWA Portland Weather Station Page
http://newa.cornell.edu/index.php?page=weather-sta
SOIL HEALTH
The Cornell Nutrient Analysis Laboratory
Provide accurate and cost effective analysis of soil (Cornell Soil Health Test, Illinois Soil Nutrient Test, other specialized soil tests), plant and water samples.
Cornell Soil Health
Information to help you return your soil to a healthy state or keep an already good soil productive.
http://soilhealth.cals.cornell.edu
Upcoming Events
2019 LERGP Winter Grape Grower Conference

March 13, 2019
8:00am-4:00pm
Fredonia, NY
Come spend the day with the LERGP team and fellow growers engaging in presentations, vendor trade show and conversation. Continental breakfast and a catered lunch are included in fee. Agenda will be available once complete. Giveaways and drawings for prizes!
Announcements
Vineyard Improvement Program Applications
Vineyard Improvement Program: An Application Guide
LERGP.com also has more information about the program. Frequently asked questions, eligibility requirements, sample budgets and business plans are all available.
Come Join Our Team!
Lake Erie Regional Grape Program Viticulture Extension Specialist Position Open-
The Lake Erie Regional Grape Program is an Extension team made up of collaborative efforts between Cornell and Penn State Universities and 5 county Extension offices. It is housed in Chautauqua County, NY in the middle of the Lake Erie Grape Belt, which runs from Niagara County, NY to Erie County, PA and consists of over 31,000 acres of grapes. This program partners with industry (Welch, National Grape, Constellation Brands, Walker's Wine Juice) to help to maintain and improve the vineyard operations in this region. The program is housed in a state of the art facility built in 2009. We work collaboratively with the Cornell Research team that currently is working on a 2.8 million dollar SCRI grant focusing on mechanized vineyard management and digital data collection, "Efficient Vineyard".
Areas of Work Interest:
Grower Education through traditional and innovative means
Vineyard Mechanization
Bud Hardiness
Vine Health
For more information or to apply, please use this link:
Tim Weigle, LERGP Team Leader 716-792-2802 thw4@cornell.edu
LERGP Podcasts- check them out!
http://lergp.com/podcasts/

Lake Erie Regional Grape Program - Cornell Cooperative Extension
Your Trusted Source for Research-Based Knowledge