Resources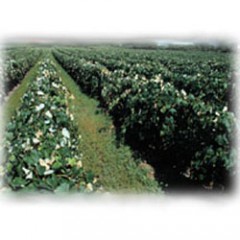 We have compiled a list of useful resources for growers, consultants and agri-business people, organized by category. We hope that these websites can provide you with additional information, photos, and guidance.
GENERAL
Cornell Cooperative Extension (CCE)
The Cornell Cooperative Extension website provides an overview of CCE programs across New York State.
Wine Industry Workshop and Short Courses
Check out Wine Industry Workshop and Short Courses by clicking here!
http://grapesandwine.cals.cornell.edu/cals/grapesandwine/outreach/enology/w
Appellation Cornell Newsletter
Archived and New Versions of Appellation Cornell Newsletter are available online.
Veraison to Harvest Newsletters
Veraison to Harvest Newsletters
https://grapesandwine.cals.cornell.edu/newsletters/veraison-harvest/
GUIDELINES
2019 NY and PA Pest Management Guidelines
Pest management guidelines for grapes available for purchase from Cornell University bookstore.
https://www.cornellstore.com/2019-PMEP-Guide-for-NY-and-PA-Grape-Mgmt
Production Guide for Organic Grapes (2012)
NYS IPM Publication No. 224
This guide for organic grape production is an outline of cultural and pest management practices and includes topics that have an impact on improving plant health and reducing pest problems. The guide is divided into sections, but the interrelated quality of organic cropping systems makes each section relevant to the others.

http://nysipm.cornell.edu/organic_guide/grapes.pdf
PESTS
Network for Environment & Weather Awareness (NEWA)
Awareness for disease, insect and weather forecasts
NEWA Portland Weather Station Page
http://newa.cornell.edu/index.php?page=weather-station-page&WeatherStation=por
SOIL HEALTH
The Cornell Nutrient Analysis Laboratory
Provide accurate and cost effective analysis of soil (Cornell Soil Health Test, Illinois Soil Nutrient Test, other specialized soil tests), plant and water samples.
Cornell Soil Health
Information to help you return your soil to a healthy state or keep an already good soil productive.
http://soilhealth.cals.cornell.edu
Announcements
Hand sanitizer and Masks Still Available
Hand Sanitizer and Face Masks Still Available
It's not too late! If you haven't picked up your free NYS Clean hand sanitizer and washable Hanes masks, you still can. All farms in New York are eligible to request supplies. Click on this
link
to make the request. We will set up a time for you to come pick up the supplies at CLEREL in Portland.
Soils and Petiole Testing Still Available
Yes, you can still have soil and petiole tests sent out from CLEREL. If you would like to have soil and/or petiole testing done, please contact Katie at kjr45@cornell.edu to set up a time for drop off.
LERGP Podcasts- check them out!
LERGP POD CASTS
Recorded Coffee Pot Meetings
You may not be able to obtain Pesticide License Recertification points but you can gain plenty of valuable information by watching the
coffee pot meetings if you missed them! We have had some special guest speakers over the last month sharing valuable information with us!
Click the link below for access to all of the recorded LERGP Coffee Pot Meetings!
Recorded LERGP Coffee Pot Meetings
Loaner Sensor Program
The loaner sensor program will not be available this growing season in light of the COVID -19 protocols. We offer our sincere apologies

Lake Erie Regional Grape Program - Cornell Cooperative Extension
Your Trusted Source for Research-Based Knowledge