Resources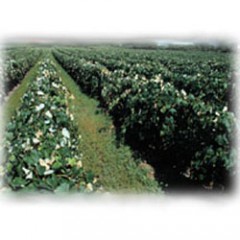 We have compiled a list of useful resources for growers, consultants and agri-business people, organized by category. We hope that these websites can provide you with additional information, photos, and guidance.
GENERAL
My Efficient Vineyard
Join Dr. Terry Bates as he is "Discovering the Benefits of Digital Agriculture in Modern Grape Production"
https://www.efficientvineyard.com/
LERGP.com
NEWA
GUIDELINES
Guidelines for Grapes and other -Cornell Bookstore
https://www.cornellstore.com/books/cornell-cooperative-ext-pmep-guidelines?page=1
PESTS
Spotted Lanternfly PSA
https://www.youtube.com/watch?v=ehbox8CHWEY
SOIL HEALTH
Upcoming Events
No upcoming events at this time.
Announcements
Commercial Vehicle Awareness slide presentation
NYS Trooper, Matt Luft, presented on Commercial Vehicle Awareness at CLEREL on Thursday, August 2nd. He has given us the permission to share his slides for you to reference at your convenience to share with others or to review. Please reference this link.
Straight Talk: Is H-2A Working Out in the Vineyard
Check out the story below. Our local grower Andy Knight is one of the 3 growers interviewed.
https://www.growingproduce.com/fruits/grapes/how-h-2a-is-working-out-in-the-vineyard/
Spotted Lanternfly Public Service Announcement
Please take a look at this PSA on YouTube. It is narrated by our very own Jennifer Phillips Russo.
If you see a Spotted Lanternfly:
1-Take a photo
2-Collect it
4-Report it
LERGP Podcasts- check them out!
LERGP POD CASTS

Lake Erie Regional Grape Program - Cornell Cooperative Extension
Your Trusted Source for Research-Based Knowledge