Business Management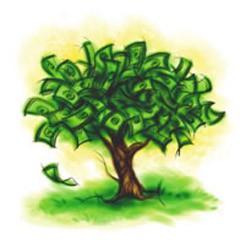 The Lake Erie Regional Grape Program is designed to serve the needs of regional growers and wineries. Long term trends in bulk juice production has held steady in the region for decades. Most profit growth requires improvements in production and management efficiency. Specialty wine production have seen steady growth for the past decade. Bulk wine production is a market that continues to shift and evolve with consumer preferences. With those realities in mind we strive to give growers the tools to improve their generational sustainability and fiscal health.
BUSINESS MANAGEMENT CATEGORIES
Most Recent Business Management Winter Content
GPS Technology in Local Vineyards
Kevin Martin, Extension Educator, Business Management
Lake Erie Regional Grape Program
Last Modified: July 19, 2017


Kevin Martin, from the Lake Erie Regional Grape Program (Penn State University), is currently creating baseline economic data to provide regional grape growers with commercialization strategies for spatial vineyard management.
Nitrogen Worksheet
Kevin Martin, Extension Educator, Business Management
Lake Erie Regional Grape Program
Last Modified: June 4, 2015
Partnership Agreement
Kevin Martin, Extension Educator, Business Management
Lake Erie Regional Grape Program
Last Modified: March 6, 2014

A partnership is quickly becoming an underrated business organization.  The LLC is not without its advantages, but take a look at this partnership agreement for some ideas.  It provides a good place to start for growers with multiple generations and less than 200 acres.
Upcoming Events
2018 LERGP Winter Grape Grower Conference

March 14, 2018
8:00am-4:00pm
Fredonia, NY
We are in the planning stages of this event, but we have secured the facility and date! Put us on your calendar and come spend the day with us!
Announcements
Tim Weigle receives Excellence in IPM award
Portland, NY. August 11, 2017: As a kid, Tim Weigle often tagged along with his dad, a plant breeder at Iowa State University. It gave him a taste for agriculture and research. But once in college he took an entomology class and everything changed. That class included an introduction to integrated pest management (IPM).
"I was fascinated by the interaction of plant systems and pest complexes," Weigle says. So he added IPM to his bachelor's program, then topped it off with a master's in horticulture. "It gave me the solid foundation in crop production I needed to practice IPM," he says.
Now, for nearly 30 years of innovative, farmer-focused IPM research and outreach in the Lake Erie Regional Grape Program (LERGP), Tim Weigle has earned an Excellence in IPM award from the New York State IPM Program (NYS IPM).
Examples- Weigle helped build a dense concentration of grower-owned weather stations linked together online through NEWA" the Network for Environment and Weather Applications" to predict when to scout for destructive grape berry moths and a hit list of other pests. And he's applied LERGP research to use tractor-mounted sensors, each with a chip providing data for creating color-coded maps. These maps pinpoint where destructive grape rootworms are probably at work underground.
"This means you can check just those spots for grape rootworm and spot-treat only them," Weigle says."
Then there's Weigle's leadership on the Organic Guide for Grapes and the Pest Management Guidelines for both grape and hops. He's also been a trailblazer in IPM research and outreach for the hopyards that help fuel New York's microbreweries.
But it's his way with people that really sets Tim Weigle apart. Sure, the internet has a lot to offer. But nobody wants a faceless Extension. Weigle created weekly "coffee pot meetings," held at vineyards all along Lake Erie's grape belt. Indeed, they're what "face time" is all about. They don't even have an agenda. Instead, they're driven by what's got farmers curious or worried that week.
"Some of those early coffee pot meetings were at our vineyard, back when our son was just a little kid," says Dawn Betts of Betts Farms LLC. "I remember one time we'd all gone out to the vineyard, and Tim was talking about grape berry moths. Well, our son went down the row and picked some of the stung berries where the moths had laid their eggs. And Tim said 'if this young man can do it, you can too.'"
The Betts family goes to a lot of those meetings. "We learn from each other," Betts says. "If one of us has an issue, chances are the others will soon."
"Tim does a fabulous job of incorporating the fundamentals of biology while bringing the latest science to address growers' challenges," says Jennifer Grant, director of NYS IPM. "We're proud to have him on our NYS IPM team."
Weigle received his award at the Lake Erie Regional Grape Program's Summer Conference on August 11, 2017. Learn more about IPM at nysipm.cornell.edu.








Lake Erie Regional Grape Program - Cornell Cooperative Extension
Your Trusted Source for Research-Based Knowledge