Succession Planning: Nearly Free Business Organizations
March 12, 2013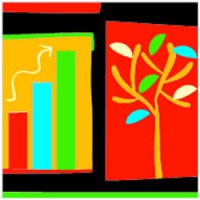 Corporations, LLC, S-Corps and other business organizations have their place. In the excitement of limiting liability and developing into a sophisticated operation many growers look to these organizations. For some growers these organizations are absolutely essential and a bargain value. For small growers the tools offered are not always appropriate and the costs are disproportionate. Sole proprietorships and partnerships offer no liability protection, no flexibility in tax structure and other similar limitations. However, these organizations lower costs for insurance, filing fees, accounting services, and legal fees.
This sample partnership offers a method of transferring ownership to the next generation. It follows the research and advice of experts. For instance, ownership and management responsibilities are transferred gradually. The senior generation both requires and facilitates the input of some capital into the business. In doing so the junior generation has a vested interest in the business and a real understanding and sharing of the risks involved. The transfer of capital, however, is limited. It is structured to enable to transfer without great sacrifices in lifestyle to either party. It is also structured to create equity payments for labor. It is a tool to take the junior generation off of the payroll and to make payments for labor in equity. Equity payments and transfers are tax advantaged in every avenue. This dramatically lowers labor costs and increases the ability of the farmer to increase income of the junior generation without increasing overall costs.
This methodology is easily transferrable to other types of business plans, for a larger grower with significant liability risk coming from multiple employees an LLC would likely be a good organization that this methodology could be applied to. However, as I have said before, the sole proprietorships and partnership are drastically underrated. Even something as complex as succession planning and management structure can be handled within the confines of a partnership. This sample, specific to grapes, can give you some ideas on how exactly it can be accomplished.
Please let me know (by either email or a phone call, 716.792.2800 extension 205) if you use this template to brainstorm ways you can compose an ownership agreement or as inspiration of important things to include in your agreement. Please do not construe this template as legal advice or rely on this template but use as inspiration for your own ownership agreement.
Sample Partnership Agreement (pdf; 114KB)
Upcoming Events
2024 LERGP Spray Program

December 5, 2023
Announcements
Commercial Vehicle Awareness slide presentation
NYS Trooper, Matt Luft, presented on Commercial Vehicle Awareness at CLEREL on Thursday, August 2nd. He has given us the permission to share his slides for you to reference at your convenience to share with others or to review. Please reference this link.
Straight Talk: Is H-2A Working Out in the Vineyard
Check out the story below. Our local grower Andy Knight is one of the 3 growers interviewed.
https://www.growingproduce.com/fruits/grapes/how-h-2a-is-working-out-in-the-vineyard/
Spotted Lanternfly Public Service Announcement
Please take a look at this PSA on YouTube. It is narrated by our very own Jennifer Phillips Russo.
If you see a Spotted Lanternfly:
1-Take a photo
2-Collect it
4-Report it
LERGP Podcasts- check them out!
LERGP POD CASTS

Lake Erie Regional Grape Program - Cornell Cooperative Extension
Your Trusted Source for Research-Based Knowledge