Beta Testing of eNEWA for Grapes
Tim Weigle, Team Leader, Statewide Grape IPM Specialist
Lake Erie Regional Grape Program
February 10, 2014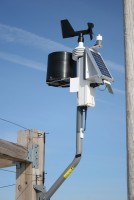 We will be conducting a beta test of eNEWA for Grapes in 2014. You can choose from any number of stations located near you for delivery of this information via email each day at a time specified by you. Please keep in mind that you will receive a separate email (approximately 3 pages in length) for each station you choose. Once during the growing season and again after harvest, you will be asked to complete a short survey to assist us in improving the eNEWA for grapes email system. If you would like to be a part of this project just fill out the form(s) found below and return to thw4@cornell.edu or print it off and put it in the mail to: Tim Weigle CLEREL 6592 West Main Road Portland, NY 14769
eNEWA sign up for Lake Erie and Finger Lakes Regions (pdf; 12KB)
Upcoming Events
LERGP Winter Conference Series- 2 Virtual -1 In Person

December 9, 2022
February 9, 2023
March 16, 2023

2023 NYSDEC How to Get Certified Course

March 23, 2023
Portland, NY
This course is to prepare you for the pesticide applicator exam scheduled for March 30, 2023, to be held at CLEREL.
Announcements
Westfield Maid Coop Takes FIRST Place
Westfield Maid Cooperative, one of the largest and oldest marketing grower cooperatives based in the Lake Erie grape growing region, won the top prize in the best new beverage category for its "Good n' Grapey" Concord grape juice pouches, aimed at supplying school cafeterias. Westfield Maid, the state's first New York State Grown & Certified juice processor, was part of the 2019 "Grape-to-School" pilot program that aimed to bring New York-grown Concord grape juice to select school districts across the state. Its pilot product used foil-topped plastic juice cups, which often required storage in schools' already limited freezer space. The new juice pouches are shelf-stable with colorful branding designed to encourage more kids to drink Concord grape juice.
READ THE FULL ARTICLE
Spotted Lanternfly Public Service Announcement
Please take a look at this PSA on YouTube. It is narrated by our very own Jennifer Phillips Russo.
If you see a Spotted Lanternfly:
1-Take a photo
2-Collect it
4-Report it
Recorded Coffee Pot Meetings
You may not be able to obtain Pesticide License Recertification points but you can gain plenty of valuable information by watching the
coffee pot meetings if you missed them! We have had some special guest speakers sharing valuable information with us!
Click the link below for access to all of the recorded LERGP Coffee Pot Meetings!
Recorded LERGP Coffee Pot Meetings
LERGP Podcasts- check them out!
LERGP POD CASTS

Lake Erie Regional Grape Program - Cornell Cooperative Extension
Your Trusted Source for Research-Based Knowledge