Beta Testing of eNEWA for Grapes
Tim Weigle, Team Leader, Statewide Grape IPM Specialist
Lake Erie Regional Grape Program
February 10, 2014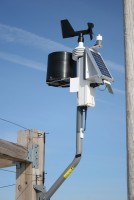 We will be conducting a beta test of eNEWA for Grapes in 2014. You can choose from any number of stations located near you for delivery of this information via email each day at a time specified by you. Please keep in mind that you will receive a separate email (approximately 3 pages in length) for each station you choose. Once during the growing season and again after harvest, you will be asked to complete a short survey to assist us in improving the eNEWA for grapes email system. If you would like to be a part of this project just fill out the form(s) found below and return to thw4@cornell.edu or print it off and put it in the mail to: Tim Weigle CLEREL 6592 West Main Road Portland, NY 14769
eNEWA sign up for Lake Erie and Finger Lakes Regions (pdf; 12KB)
Upcoming Events
No upcoming events at this time.
Announcements
My Efficient Vineyard Tool Tutorials
Did you know that the myEV web-site has tutorials on how to use the myEV tool from setting up the account to using it for data collection around your farm, and implementing the use into efficient management of your vineyards?
Recorded Coffee Pot Meetings
You may not be able to obtain Pesticide License Recertification points but you can gain plenty of valuable information by watching the
coffee pot meetings if you missed them! We have had some special guest speakers sharing valuable information with us!
Click the link below for access to all of the recorded LERGP Coffee Pot Meetings!
Recorded LERGP Coffee Pot Meetings
LERGP Podcasts- check them out!
LERGP POD CASTS

Lake Erie Regional Grape Program - Cornell Cooperative Extension
Your Trusted Source for Research-Based Knowledge