Business Management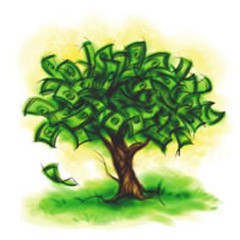 The Lake Erie Regional Grape Program is designed to serve the needs of regional growers and wineries. Long term trends in bulk juice production has held steady in the region for decades. Most profit growth requires improvements in production and management efficiency. Specialty wine production have seen steady growth for the past decade. Bulk wine production is a market that continues to shift and evolve with consumer preferences. With those realities in mind we strive to give growers the tools to improve their generational sustainability and fiscal health.
BUSINESS MANAGEMENT CATEGORIES
Most Recent Business Management Spring Content
Nitrogen Worksheet
Kevin Martin, Extension Educator, Business Management
Lake Erie Regional Grape Program
Last Modified: June 4, 2015
Partnership Agreement
Kevin Martin, Extension Educator, Business Management
Lake Erie Regional Grape Program
Last Modified: March 6, 2014

A partnership is quickly becoming an underrated business organization.  The LLC is not without its advantages, but take a look at this partnership agreement for some ideas.  It provides a good place to start for growers with multiple generations and less than 200 acres.
Beta Testing of eNEWA for Grapes
Tim Weigle, Team Leader, Statewide Grape IPM Specialist
Lake Erie Regional Grape Program
Last Modified: February 10, 2014


Would you like to see the current weather and grape pest information found on NEWA without having to click through the website? Then eNEWA is for you. eNEWA is a daily email that contains current weather and pest model information from a station, or stations, near you. The email will contain; 1) high, low and average temperature, rainfall, wind speed and relative humidity 2) the 5-day forecast for these weather parameters, 3) GDD totals (Base 50F), 4) 5-day GDD (Base 50F) forecast and 5) model results for powdery mildew, black rot, Phomopsis and grape berry moth. The weather information is provided for not only the current day but for the past two days as well.
Upcoming Events
LERGP Coffee Pot Meeting

June 1, 2016
3:00pm
North East, PA
Come join the LERGP team and fellow growers for pertinent discussion on what is happening in your vineyard right now.
LERGP Coffee Pot Meeting

June 1, 2016
10:00pm
Westfield, NY
Come join the LERGP team and fellow growers for pertinent discussion on what is happening in your vineyard right now.
LERGP Coffee Pot Meeting

June 8, 2016
10:00pm
Irving, NY
Come join the LERGP team and fellow growers for pertinent discussion on what is happening in your vineyard right now.
Announcements
Frost Damage Identified
Frost Damage; Check your Buds!
Luke Haggerty
Viticulture Extension Educator
Lake Erie Grape Program
I traveled across the majority of the belt today (Friday April 29th) looking for frost damage from the frost event on April 26/27th. I found severe (90%) damage in parts of Cattaraugus, Erie and the north eastern part of Chautauqua counties. Damage in this area was not confined to low spots or frost pockets and could be found vineyard wide.
As I move west, most areas were unharmed. However... (a big however), I found frost damage in low spots and frost pockets. Areas I found damage in were along the railroad tracks in Portland and Westfield. Most of the damage in this area was confined to low spots and frost pockets.
My Message:
• There are some hard hit areas with 90%+ primary damage.
• Not all areas are damaged! Damage varies across the belt. Many unharmed vineyards.
• The impact on yields will be variable.
• I have not found any secondary bud damage. In some cases the secondary buds are already larger than the damaged primaries. So you need to evaluate your damage within the next week or so, before damage is obscured by the secondary shoots.
• From the road the buds look good, but they may not be. You have to break, cut, or simply pluck off the bud to see the damage. Like winter damage you are looking for brown, black and crunchy buds.
• If you have damage call your crop insurance agent.
2016 Hops Production in the Lake Erie Region
This workshop is designed to provide some background information related to hops production as well as tackling some of the technique
s that will help you to become profitable with your hops production. Topics include choosing the right plants, site selection, trellis layout and nutrition. ;Also covered will be how to work with a brewery to give them the hops they are looking for, and in what. There will be in-flied opportunities to interact with speakers in the CLEREL hopyards. To register, or for more information, please visit our Hops Conference registration page
2016 Enhancement Grant Meeting 02/10/2016
On Farm Enhancement Grant Program Funding for agricultural development in the Southern Tier was passed in the NYS budget in 2015. At the time, really the only thing we knew was the vision and the dollar amount. Toward the end of January information, including the final request for applications (RFA) was released. A deluge of phone calls to Extension, Soil & Water and Farm Credit soon followed. Growers and farmers in the Southern Tier may submit projects to their soil and water county office. Applications will be processed in groups submitted and completed before each of four deadlines or until funds are exhausted. Funding is available to help grow farm businesses and improve the southern tier regional economy. Funding is also available to reduce the environmental impact and externalities associated with a farm business. In the meantime, if you are interested in this process take a few minutes to read the following questions that most farmers have. If you've read through the RFP and you know exactly what is what, please feel free to skip ahead. If you find that you still have questions, we will have an informal question and answer here at CLEREL on Wednesday, February 11th at 1:30 PM. At this time, it will just be me answering your questions. I'll do my best but soil and water and NYS Dept. of Ag and Markets are the authoritative bodies here. I'm just here to help. Some questions have been very similar; lets get those out of the way. The application process requires the farm to have a business plan and/or environmental plan. For the business plan, Extension will serve as a third party to assist, guide and approve a business plan. Consultants may be able to complete a business plan entirely for you, if you would rather go that route. No funding is available to develop a business plan or environmental plan. There are numerous requirements to qualify a farm for funding. We can provide links, in addition to the RFA. Please read through those documents carefully, the requirements draw some very strict lines that will exclude farm operations. For projects under $50,001, a 10% match will need to be provided by the grower. For projects between $50,001 and $100,000 a 25% match will need to be provided by the grower. In kind land, labor and capital will not qualify for a match. The grower will need to have real skin in the game, so to speak.Our current understanding is that a completed copy of vine balance is one way to meet the AEM requirements associated with an application. For more information, please see http://www.vinebalance.com/workbook_sections.php If you have not been a farmer for the last three years, your eligibility for this project is questionable. The NYS Property Tax Credit for three of the last five years must be included with your application process. The owner claiming the credit must match the applicant. If the applicant is a business organization, such as an LLC, the applicant must be the LLC. The LLC must meet all other qualifications. There will likely be at least 50 farmers over the next four years that obtain funding to grow their farm business. For farmers with a good plan, this should boost their net revenues by at least $6,000 per year for the next 15 years or more. I expect some frustration for the farmers that go through a rather lengthy process and receive potentially reduced funding or no funding due to the limited amount of funding available. I also expect that a few poorly executed plans may have ROI's of less than 1/3 of what I would hope for. For better or worse, for some this will be a great opportunity to review their business and strengthen its financial condition.If you need a business plan reviewed as part of your application process please feel free to give me a call. As I mentioned before, this process has really increased the volume of calls to a number of organizations. While I do have empathy for the procrastinators among us, it will not be practical to complete this application at the last minute. I cannot rubber stamp business plans on March 4th to meet a deadline. We just may not have the resources to work through them that quickly. So if you're interested, please start the process now. I wish you all the best of luck.
LERGP Leads $6M USDA Project in Viticulture
Cornell University research into precision viticulture will get a $6 million federal funding boost towards a project that gives grape growers access to digital maps detailing the health of their vineyards at a level never before achieved.
Led by Terry Bates, director of the Cornell Lake Erie Research and Extension Lab in the College of Agriculture and Life Sciences (CALS), the project focuses on bringing precision agriculture technology to the juice, wine, raisin, and table grape industries in the U. S.
The grant from the USDA's Specialty Crop Research Initiative (SCRI) will fund research over four years to develop and implement digital mapping technology for use by growers of various scales cultivating all grape species.
The project uses a suite of mobile sensors that measure conditions related to the soil, canopy and crop. Software developed by the project team crunches thousands of data points to produce digital maps layered with information detailing specific conditions.
The maps give farmers and vineyard managers an unprecedented vantage point to compare sections within their vineyards. Armed with that information, growers will be able to address areas of weakest productivity and significantly enhance their ability to predict crop size, yield, and quality across their entire vineyard. Bates said that in the past even sophisticated growers have been unable to adequately determine vineyard health at a spatial level. By creating a visual representation of a vineyard, the new technology allows underperforming sections to be spotted, giving growers the information they need to make targeted approaches to decrease variability and increase productivity.
Growers already have the tools needed to improve crop health, from fertilization to pruning techniques, Bates said. Now, growers will have data needed to spot areas of lagging productivity, and inform their decision on how best to deploy resources.
Visually they start to see areas of their vineyard that are not producing as well, and where it's costing them money," said Bates. The project aims to increase yield by 20 percent, and decrease the variability across sections by 30 percent.<br>The project is the top priority of the National Grape and Wine Initiative, a national grower-led entity whose membership includes all grape crops, spanning farms of all sizes in all grape producing states. Cornell researchers are joined by Carnegie Mellon, Penn State, Newcastle University, and U.C. Davis on this nationwide project.
"On behalf of the College of Agriculture and Life Sciences, I would like to thank Senator Schumer and Senator Gillibrand for their support of this incredibly important initiative that will bolster New York's juice and wine grape businesses by integrating new technology with existing practices for improved production efficiency," said Kathryn J. Boor the Ronald P. Lynch Dean of the College of Agriculture and Life Sciences. "This project is yet another example of the vital research and extension work initiated in New York that has nationwide impact on local food systems and regional economies."
It is unusual for a project of this magnitude and national scope to be awarded to and managed by a relatively small regional program in western NY. "We have an excellent project and a talented research and extension team," Bates commented, "but without the support of the industry groups, university administration, and legislative representatives, we would not have secured funding." Bates specifically pointed to the support of N.Y.S. Senator Catharine Young, who not only supported the USDA proposal but was also instrumental in building the Cornell Lake Erie Research and Extension Laboratory in Portland, NY. Western NY boasts one of the largest juice grape production regions in the world growing over 30,000 acres of Concord and Niagara grapes for Welch's and other juice processors. It is also one of the fastest growing wine regions with 24 wineries in the Lake Erie Wine Trail and 22 wineries in the Niagara Wine Trail.
Lake Erie Grapes in the News
The recent below zero temperatures we have across the Lake Erie grape belt has brought a renewed interest to grape production in the area, especially the impact on the cold sensitive wine varieties. Use the station links below to see the LERGP's Luke Haggerty discussing the cold temperatures effects on bud mortality across the region with reporters from
Channel 4
and
Channel 7
in Buffalo, NY.

Lake Erie Regional Grape Program - Cornell Cooperative Extension
Your Trusted Source for Research-Based Knowledge