Business Management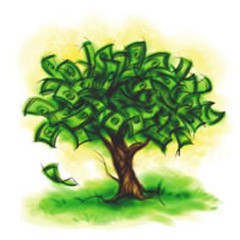 The Lake Erie Regional Grape Program is designed to serve the needs of regional growers and wineries. Long term trends in bulk juice production has held steady in the region for decades. Most profit growth requires improvements in production and management efficiency. Specialty wine production have seen steady growth for the past decade. Bulk wine production is a market that continues to shift and evolve with consumer preferences. With those realities in mind we strive to give growers the tools to improve their generational sustainability and fiscal health.
BUSINESS MANAGEMENT CATEGORIES
Most Recent Business Management Fall Content
Partnership Agreement
Kevin Martin, Extension Educator, Business Management
Lake Erie Regional Grape Program
Last Modified: March 6, 2014

A partnership is quickly becoming an underrated business organization.  The LLC is not without its advantages, but take a look at this partnership agreement for some ideas.  It provides a good place to start for growers with multiple generations and less than 200 acres.
Beta Testing of eNEWA for Grapes
Tim Weigle, Team Leader, Statewide Grape IPM Specialist
Lake Erie Regional Grape Program
Last Modified: February 10, 2014


Would you like to see the current weather and grape pest information found on NEWA without having to click through the website? Then eNEWA is for you. eNEWA is a daily email that contains current weather and pest model information from a station, or stations, near you. The email will contain; 1) high, low and average temperature, rainfall, wind speed and relative humidity 2) the 5-day forecast for these weather parameters, 3) GDD totals (Base 50F), 4) 5-day GDD (Base 50F) forecast and 5) model results for powdery mildew, black rot, Phomopsis and grape berry moth. The weather information is provided for not only the current day but for the past two days as well.
Farm Cost Survey
Kevin Martin, Extension Educator, Business Management
Lake Erie Regional Grape Program
Last Modified: April 5, 2013

Help me help you. Growers are always concerned about input costs. A baseline for the total cost of production is an important tool in developing benchmarks for individual practices. Knowing how your management deviates from average, for better or worse, may help facilitate a conversation about organizational goals. Complete the farm cost survey and we'll have results to you as soon as possible. Once we have enough growers to eliminate privacy concerns, results will be posted to the website live.
Upcoming Events
2015 Winter Grape Grower Conference

March 16, 2015
8:00am-4:00pm
Fredonia, NY
Please join us for our annual Winter Grape Grower Conference. This is a great day to meet up with fellow growers to participate in numerous talks, panel discussions and great food! The tentative topics are as follows: GBM Management, Cover Crops, Crop Estimation, Grape Root Worm, Thinning and the Economics associated with Thinning. Actual content is being reviewed and discussed now and a more detailed list of topics will be available in the new year.
ISHS II International Workshop on Vineyard Mechanization and Grape and Wine Quality
July 26 - July 29, 2015
8:00am-6:00pm
Fredonia, NY
On behalf of the ISHS Fruit Section Working Group on Vineyard Mechanization and Vine Berry Fruits, we invite you to an International Workshop on Vineyard Mechanization and Grape and Wine Quality to be held in Fredonia, New York, USA.The II International Workshop on Vineyard Mechanization and Grape and Wine Quality will be held from Sunday, July 26 to Wednesday, July 29th 2015 at SUNY Fredonia. The workshop will kick off on Sunday with a Shaulis Symposium focused on grapevine physiology and mechanized grapevine production. Monday will be a full day technical and winery tour to the Cornell Lake Erie Research and Extension Laboratory and Lake Erie Region wineries. This will be followed by a day and a half of technical presentations and posters on: precision viticulture, sensing technologies, variable rate management, fruit quality, and economics.
Primary Topics of the Symposium:
Horticulture: Grapevine Physiology and Mechanized Production
Engineering: Mechanized Tools for Vineyard Operations Sensing Technology
Spatial Vineyard Measurement Variable Rate Management: Zonal Application for Yield and Quality
Fruit Quality and Economics: Impact of Mechanized Systems
Announcements
Lake Erie Grapes in the News
The recent below zero temperatures we have across the Lake Erie grape belt has brought a renewed interest to grape production in the area, especially the impact on the cold sensitive wine varieties. Use the station links below to see the LERGP's Luke Haggerty discussing the cold temperatures effects on bud mortality across the region with reporters from
Channel 4
and
Channel 7
in Buffalo, NY.

Lake Erie Regional Grape Program - Cornell Cooperative Extension
Your Trusted Source for Research-Based Knowledge