Business Management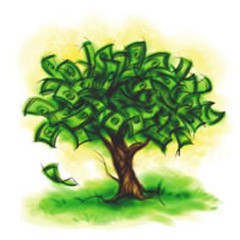 The Lake Erie Regional Grape Program is designed to serve the needs of regional growers and wineries. Long term trends in bulk juice production has held steady in the region for decades. Most profit growth requires improvements in production and management efficiency. Specialty wine production have seen steady growth for the past decade. Bulk wine production is a market that continues to shift and evolve with consumer preferences. With those realities in mind we strive to give growers the tools to improve their generational sustainability and fiscal health.
BUSINESS MANAGEMENT CATEGORIES
Most Recent Business Management Fall Content
Nitrogen Worksheet
Kevin Martin, Extension Educator, Business Management
Lake Erie Regional Grape Program
Last Modified: June 4, 2015
Partnership Agreement
Kevin Martin, Extension Educator, Business Management
Lake Erie Regional Grape Program
Last Modified: March 6, 2014

A partnership is quickly becoming an underrated business organization.  The LLC is not without its advantages, but take a look at this partnership agreement for some ideas.  It provides a good place to start for growers with multiple generations and less than 200 acres.
Beta Testing of eNEWA for Grapes
Tim Weigle, Team Leader, Statewide Grape IPM Specialist
Lake Erie Regional Grape Program
Last Modified: February 10, 2014


Would you like to see the current weather and grape pest information found on NEWA without having to click through the website? Then eNEWA is for you. eNEWA is a daily email that contains current weather and pest model information from a station, or stations, near you. The email will contain; 1) high, low and average temperature, rainfall, wind speed and relative humidity 2) the 5-day forecast for these weather parameters, 3) GDD totals (Base 50F), 4) 5-day GDD (Base 50F) forecast and 5) model results for powdery mildew, black rot, Phomopsis and grape berry moth. The weather information is provided for not only the current day but for the past two days as well.
Announcements
Lake Erie Grapes in the News
The recent below zero temperatures we have across the Lake Erie grape belt has brought a renewed interest to grape production in the area, especially the impact on the cold sensitive wine varieties. Use the station links below to see the LERGP's Luke Haggerty discussing the cold temperatures effects on bud mortality across the region with reporters from
Channel 4
and
Channel 7
in Buffalo, NY.

Lake Erie Regional Grape Program - Cornell Cooperative Extension
Your Trusted Source for Research-Based Knowledge