Business Management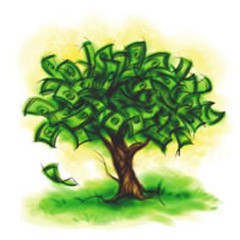 The Lake Erie Regional Grape Program is designed to serve the needs of regional growers and wineries. Long term trends in bulk juice production has held steady in the region for decades. Most profit growth requires improvements in production and management efficiency. Specialty wine production have seen steady growth for the past decade. Bulk wine production is a market that continues to shift and evolve with consumer preferences. With those realities in mind we strive to give growers the tools to improve their generational sustainability and fiscal health.
BUSINESS MANAGEMENT CATEGORIES
Most Recent Business Management Fall Content
Partnership Agreement
Kevin Martin, Extension Educator, Business Management
Lake Erie Regional Grape Program
Last Modified: March 6, 2014

A partnership is quickly becoming an underrated business organization.  The LLC is not without its advantages, but take a look at this partnership agreement for some ideas.  It provides a good place to start for growers with multiple generations and less than 200 acres.
Beta Testing of eNEWA for Grapes
Tim Weigle, Team Leader, Statewide Grape IPM Specialist
Lake Erie Regional Grape Program
Last Modified: February 10, 2014


Would you like to see the current weather and grape pest information found on NEWA without having to click through the website? Then eNEWA is for you. eNEWA is a daily email that contains current weather and pest model information from a station, or stations, near you. The email will contain; 1) high, low and average temperature, rainfall, wind speed and relative humidity 2) the 5-day forecast for these weather parameters, 3) GDD totals (Base 50F), 4) 5-day GDD (Base 50F) forecast and 5) model results for powdery mildew, black rot, Phomopsis and grape berry moth. The weather information is provided for not only the current day but for the past two days as well.
Farm Cost Survey
Kevin Martin, Extension Educator, Business Management
Lake Erie Regional Grape Program
Last Modified: April 5, 2013

Help me help you. Growers are always concerned about input costs. A baseline for the total cost of production is an important tool in developing benchmarks for individual practices. Knowing how your management deviates from average, for better or worse, may help facilitate a conversation about organizational goals. Complete the farm cost survey and we'll have results to you as soon as possible. Once we have enough growers to eliminate privacy concerns, results will be posted to the website live.
Upcoming Events
2015 Reporting Session for Current Projects and Future Proposals
February 27, 2015
9:00am-12:00pm
Portland, NY
A project reporting session is scheduled for Friday, February 27, 2015 at the Cornell Lake Erie Research and Extension Laboratory located at 6592 West Main Rd. Portland, NY. This location will serve as the primary location, but some of the presenters will be presenting from Geneva via polycom. The meeting will begin at 9:00am and run until approximately Noon. Updates on projects funded by the Lake Erie Regional Grape Program Research and Extension Program, Inc. (the group charged with dispersing the 75 cents per ton voluntary assessment for Concords produced in the Lake Erie Region), New York Wine and Grape Foundation, New York Wine Grape Growers Association and Viticulture Consortium East, will be presented, as well as, short presentations on proposed new projects. The meeting format is designed to encourage discussion between those who are conducting or proposing projects, the funders, and the grower community by limiting presentations to 5 minutes and eliminating the use of visual aids. This reporting session is open to the public. The funding session to follow is open only to members of the funding committee.
2015 Winter Grape Grower Conference

March 16, 2015
8:00am-4:00pm
Fredonia, NY
Please join us for our annual Winter Grape Grower Conference. This is a great day to meet up with fellow growers to participate in numerous talks, panel discussions and great food! The tentative topics are as follows: GBM Management, Cover Crops, Crop Estimation, Grape Root Worm, Thinning and the Economics associated with Thinning. Actual content is being reviewed and discussed now and a more detailed list of topics will be available in the new year.
40th Annual ASEV-Eastern Section Conference
July 23 - July 25, 2015

Dunkirk, NY
For more information and registration visit the ASEV web-site link on details page.
Announcements
CLEREL Holiday Closing
Seasons Greetings and Happy Holidays from everyone at LERGP and CLEREL. The CLEREL facility will be following the Cornell University Academic Calendar and will be closed from Thursday, December 25, 2014 through Sunday, January 4, 2015. We will be reopening on Monday, January 5, 2015 to begin another great year!
2014 CAPS project report available
The NY Commodity Ag Pest Survey for grapes is now available in the IPM section of our website
Lake Erie Grapes in the News
The recent below zero temperatures we have across the Lake Erie grape belt has brought a renewed interest to grape production in the area, especially the impact on the cold sensitive wine varieties. Use the station links below to see the LERGP's Luke Haggerty discussing the cold temperatures effects on bud mortality across the region with reporters from
Channel 4
and
Channel 7
in Buffalo, NY.

Lake Erie Regional Grape Program - Cornell Cooperative Extension
Your Trusted Source for Research-Based Knowledge