Resources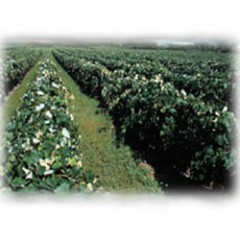 We have compiled a list of useful resources for growers, consultants and agri-business people, organized by category. We hope that these websites can provide you with additional information, photos, and guidance.
GENERAL
Cornell Cooperative Extension (CCE)
The Cornell Cooperative Extension website provides an overview of CCE programs across New York State.
Wine Industry Workshop and Short Courses
Check out Wine Industry Workshop and Short Courses by clicking here!
http://grapesandwine.cals.cornell.edu/cals/grapesandwine/outreach/enology/w
Appellation Cornell Newsletter
Archived and New Versions of Appellation Cornell Newsletter are available online.
BUSINESS
GUIDELINES
2012 Production Guide for Organic Grapes
NYS IPM Publication No. 224
This guide for organic grape production is an outline of cultural and pest management practices and includes topics that have an impact on improving plant health and reducing pest problems. The guide is divided into sections, but the interrelated quality of organic cropping systems makes each section relevant to the others.

http://nysipm.cornell.edu/organic_guide/grapes.pdf
2013 NY & PA Pest Management Guidelines for Grapes
http://ipmguidelines.org/Grapes/
PESTS
Network for Environment & Weather Awareness (NEWA)
Awareness for disease, insect and weather forecasts
NEWA Portland Weather Station Page
http://newa.cornell.edu/index.php?page=weather-sta
SOIL HEALTH
The Cornell Nutrient Analysis Laboratory
Provide accurate and cost effective analysis of soil (Cornell Soil Health Test, Illinois Soil Nutrient Test, other specialized soil tests), plant and water samples.
Cornell Soil Health
Information to help you return your soil to a healthy state or keep an already good soil productive.
http://soilhealth.cals.cornell.edu
Upcoming Events
Cover Crop Workshop and Field Day
September 1, 2016
9:00am-4:00pm
Portland, NY
Join the Lake Erie Regional Grape Program for a full day of education surrounding cover crops in Concord vineyards.
• Current research
• Leading scientists in cover crop research
• Tour demonstration plots
• Hear local growers sharing their experience
Fee $10; includes morning refreshments and lunch

Announcements
Cover Crop Workshop Registration is OPEN!
It is inevitable that portions of our area landscape changes. However, some Concord vineyards have been for over one hundred years. As a perennial crop, there are limited changes to the layout of our grape vineyards. With an intense regiment of management practices calls for various farm equipment to be driven up and down the grape rows multiple times a year. Over time, this has led to a range of soil health problems. To combat these problems, area grape growers are turning to cover crops to improve the soil in their vineyards.
As this the use in cover crops grows in popularity, many growers turn to the Lake Erie Regional Grape Program (LERGP) for recommendations on what to plant. Recognizing the need for research-based cover crop recommendations, LERGP applied for, and was awarded, a grant from the New York Farm Viability Institute. The funding has been used to measure how different cover crop mixes affect soil health and to sponsor a conference to educate interested grape growers. Although the concept of cover crops in vineyards is not new the idea of planting multiple species in a mix reared to a targeted outcome is. To address the many questions LERGP is hosting a "Cover Cropping in Concord Vineyards" conference September 1st. Conference participants will have the opportunity to learn about cover crops in a classroom setting and a chance to see test plots out in the field located at the Cornell Lake Erie Research and Extension Laboratory in Portland, NY.
The September 1st conference starts at 9 AM and will run until 4 PM. The CLEREL meeting facilities, 6592 West Main Road, Portland, NY 14769 will be used for the classroom portion of the program. Registration is $10 to cover refreshments and lunch. To register for the conference, please contact Kate at (716) 792-2800 or visit the Lake Erie Regional Grape Program website at http://lergp.cce.cornell.edu.



Lake Erie Regional Grape Program - Cornell Cooperative Extension
Your Trusted Source for Research-Based Knowledge