Resources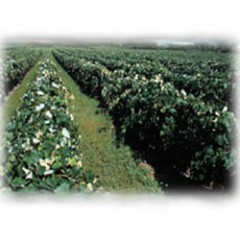 We have compiled a list of useful resources for growers, consultants and agri-business people, organized by category. We hope that these websites can provide you with additional information, photos, and guidance.
GENERAL
Cornell Cooperative Extension (CCE)
The Cornell Cooperative Extension website provides an overview of CCE programs across New York State.
Wine Industry Workshop and Short Courses
Check out Wine Industry Workshop and Short Courses by clicking here!
http://grapesandwine.cals.cornell.edu/cals/grapesandwine/outreach/enology/w
Appellation Cornell Newsletter
Archived and New Versions of Appellation Cornell Newsletter are available online.
BUSINESS
GUIDELINES
2012 Production Guide for Organic Grapes
NYS IPM Publication No. 224
This guide for organic grape production is an outline of cultural and pest management practices and includes topics that have an impact on improving plant health and reducing pest problems. The guide is divided into sections, but the interrelated quality of organic cropping systems makes each section relevant to the others.

http://nysipm.cornell.edu/organic_guide/grapes.pdf
2013 NY & PA Pest Management Guidelines for Grapes
http://ipmguidelines.org/Grapes/
PESTS
Network for Environment & Weather Awareness (NEWA)
Awareness for disease, insect and weather forecasts
NEWA Portland Weather Station Page
http://newa.cornell.edu/index.php?page=weather-sta
SOIL HEALTH
The Cornell Nutrient Analysis Laboratory
Provide accurate and cost effective analysis of soil (Cornell Soil Health Test, Illinois Soil Nutrient Test, other specialized soil tests), plant and water samples.
Cornell Soil Health
Information to help you return your soil to a healthy state or keep an already good soil productive.
http://soilhealth.cals.cornell.edu
Upcoming Events
Worker Protection Standard Training

October 25, 2016
10:00am-12:00pm
Portland, NY
The Worker Protection Standard Has Been Revised, Are You Ready?
EPA is implementing stronger protections for the nation's two million agricultural workers and their families working on farms, forests, nurseries and greenhouses. These revisions to the 1992 Agricultural Worker Protection Standard will afford farmworkers similar health protections that are already afforded to workers in other industries. The revisions will take effect on January 2, 2017.
Word on the street is, unlike during the initial rollout of the WPS, there will not be a year of educational programming to give growers every opportunity to be in compliance.
In order to provide you with the information you need to be in compliance with the new WPS, the NYS DEC Pest Management Staff will be providing training on the new Environmental Protection Agency (EPA) Worker Protection Standard. The new WPS provides occupational protections from pesticide exposure for agricultural exposure. This training is for those who use or supervise the use of pesticides on farms.
The training will take place in the CLEREL Meeting Room, 6592 West Main Road, Portland, NY 14769 on October 25 with registration beginning at 9:30 AM. The training will be from 10 AM until noon. Two recertification credits will be available in categories 1a, 1d, 10, 21, 22, 23, 24, and 25.
Make sure you save the date on your calendar and while the training is free, we ask that you register for the event by going to our website https://lergp.cce.cornell.edu/ and check under Upcoming Events in the lower right hand corner, or give Kate a call at (716) 792-2800.
Announcements
Hoptoberfest- Erie County
Hoptoberfest 2016 Cornell
http://
Cooperative Extension of Erie County (CCE) is offering a workshop on October 20th for individuals who are interested in learning more about growing hops. East Aurora, NY. Cornell Cooperative Extension of Erie County will host the 3rd annual Hoptoberfest, a growing hops workshop. This year's workshop will be taught by regional Cornell Specialists and experienced Erie County growers and brewers. This workshop will assist individuals in learning how to grow hops commercially. In July 2012, Governor Cuomo signed legislation to support and strengthen New York's craft breweries with the goal of increasing demand for locally grown products as well as expanding economic development and promoting tourism by showcasing exceptional food and beverage products through the Taste NY initiative. Under the new law, in order to receive a Farm Brewery License in New York State, the beer must be made primarily from locally grown farm products; 20% local by 2018, 60% local by 2023 and after 2024, 90% of the hops and other ingredients used must be grown or produced in New York. To help with this initiative, Cornell Cooperative Extension of Erie County has continued to offer Hoptoberfest the past three years. Hoptoberfest 2016 will begin at the Roycroft Printshop (formerly CCE Erie), parking lot with participants loading a bus to travel to Koester Hops in Eden, NY. The Koester's, previous Hoptoberfest alumni, will give participants an overview and lead a discussion about their successes and challenges as hops farmers and their expanding hops acreage. Following the tour and discussion at Koester's, the group will travel to Big Ditch Brewing Company in Buffalo, NY. Matt Kahn, partner in Big Ditch Brewing Company, will describe their new brew, a NYS Pale Ale, which will be made with local ingredients grown byErie County farmers. He will also discuss what kind of product he and other brewers look for when purchasing brew products. To complete the evening, Tim Weigle, IPM specialist for the Lake Erie Regional Grape Program, will give a presentation about hops Integrated Pest Management (IPM). The cost to attend is $55 per person, and if enrolled in the CCE Erie Agriculture Program the cost is $50 per person. The cost covers bus travel and appetizers at Big Ditch Brewing. Alcohol is available for purchase only by participants at Big Ditch Brewing Company.. For more information and to register please go to: http://erie.cce.cornell.edu/events/2016/10/20/hoptoberfest-2016

Lake Erie Regional Grape Program - Cornell Cooperative Extension
Your Trusted Source for Research-Based Knowledge