Resources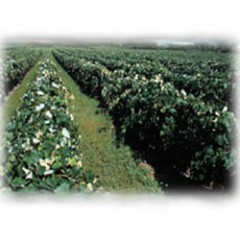 We have compiled a list of useful resources for growers, consultants and agri-business people, organized by category. We hope that these websites can provide you with additional information, photos, and guidance.
GENERAL
Cornell Cooperative Extension (CCE)
The Cornell Cooperative Extension website provides an overview of CCE programs across New York State.
Wine Industry Workshop and Short Courses
Check out Wine Industry Workshop and Short Courses by clicking here!
http://grapesandwine.cals.cornell.edu/cals/grapesandwine/outreach/enology/w
Appellation Cornell Newsletter
Archived and New Versions of Appellation Cornell Newsletter are available online.
BUSINESS
GUIDELINES
2012 Production Guide for Organic Grapes
NYS IPM Publication No. 224
This guide for organic grape production is an outline of cultural and pest management practices and includes topics that have an impact on improving plant health and reducing pest problems. The guide is divided into sections, but the interrelated quality of organic cropping systems makes each section relevant to the others.

http://nysipm.cornell.edu/organic_guide/grapes.pdf
2013 NY & PA Pest Management Guidelines for Grapes
http://ipmguidelines.org/Grapes/
PESTS
Network for Environment & Weather Awareness (NEWA)
Awareness for disease, insect and weather forecasts
NEWA Portland Weather Station Page
http://newa.cornell.edu/index.php?page=weather-sta
SOIL HEALTH
The Cornell Nutrient Analysis Laboratory
Provide accurate and cost effective analysis of soil (Cornell Soil Health Test, Illinois Soil Nutrient Test, other specialized soil tests), plant and water samples.
Cornell Soil Health
Information to help you return your soil to a healthy state or keep an already good soil productive.
http://soilhealth.cals.cornell.edu
Upcoming Events
2017 Project Reporting Session
February 16, 2017
10:00am-Noon
Portland, NY
A project reporting session is scheduled for Thursday, February 16, 2017 at the Cornell Lake Erie Research and Extension Laboratory located at 6592 West Main Rd. Portland, NY. This location will serve as the main location with a satellite location at the Geneva NYSAES station. The meeting will begin at 10:00am and run until approximately Noon. Updates on projects funded by the Lake Erie Regional Grape Program Research and Extension Program, Inc. (the group charged with dispersing the 75 cents per ton voluntary assessment for Concords produced in the Lake Erie Region), New York Wine and Grape Foundation, and New York Wine Grape Growers Association, will be presented, as well as, short presentations on proposed new projects. The meeting format is designed to encourage discussion between those who are conducting or proposing projects, the funders, and the grower community by limiting presentations to 5 minutes and eliminating the use of visual aids.
2017 LERGP Annual Winter Grower Conference

March 15, 2017
8:00am-4:00pm
Fredonia, NY
Come join us for a day of education and celebration of LERGP's 25 years of service.
Core Pesticide Training and Pesticide Applicator's License Exam

April 26, 2017
9:00am-4:00pm
Portland, NY
CORE TRAINING
WHEN: 9 AM to 12:15 PM
WHERE: CLEREL Meeting room
COST: $15
3.0 Pesticide recertification credits in the CORE category have been applied for. The CORE training session is also designed as a review prior to taking the Commercial or Private Pesticide Applicator exam but is not required prior to taking the exam. Preregistration for the training using the enclosed course registration form is required by April 17, 2017.

Lake Erie Regional Grape Program - Cornell Cooperative Extension
Your Trusted Source for Research-Based Knowledge