Resources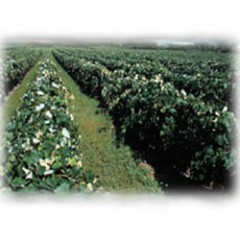 We have compiled a list of useful resources for growers, consultants and agri-business people, organized by category. We hope that these websites can provide you with additional information, photos, and guidance.
GENERAL
Cornell Cooperative Extension (CCE)
The Cornell Cooperative Extension website provides an overview of CCE programs across New York State.
Wine Industry Workshop and Short Courses
Check out Wine Industry Workshop and Short Courses by clicking here!
http://grapesandwine.cals.cornell.edu/cals/grapesandwine/outreach/enology/w
Appellation Cornell Newsletter
Archived and New Versions of Appellation Cornell Newsletter are available online.
BUSINESS
GUIDELINES
2012 Production Guide for Organic Grapes
NYS IPM Publication No. 224
This guide for organic grape production is an outline of cultural and pest management practices and includes topics that have an impact on improving plant health and reducing pest problems. The guide is divided into sections, but the interrelated quality of organic cropping systems makes each section relevant to the others.

http://nysipm.cornell.edu/organic_guide/grapes.pdf
2013 NY & PA Pest Management Guidelines for Grapes
http://ipmguidelines.org/Grapes/
PESTS
Network for Environment & Weather Awareness (NEWA)
Awareness for disease, insect and weather forecasts
NEWA Portland Weather Station Page
http://newa.cornell.edu/index.php?page=weather-sta
SOIL HEALTH
The Cornell Nutrient Analysis Laboratory
Provide accurate and cost effective analysis of soil (Cornell Soil Health Test, Illinois Soil Nutrient Test, other specialized soil tests), plant and water samples.
Cornell Soil Health
Information to help you return your soil to a healthy state or keep an already good soil productive.
http://soilhealth.cals.cornell.edu
Upcoming Events
LERGP Coffee Pot Meeting

July 27, 2016
10:00am
Youngstown, NY
Come join the LERGP team and fellow growers for pertinent discussion on what is happening in your vineyard right now.
Winery Control Workshop- Stabilize your wine- Filtration, SO2 and Potassium Sorbate
August 2, 2016
9:00am-4:00pm
Portland, NY
The use of sulfur dioxide and filtration to ensure bottle stability is a common practice within the wine industry. However, many producers also use potassium sorbate additions to inhibit re-fermentation of sweetened wines despite sulfur dioxide additions and utilization of sterile filtration. Enology experts from both Cornell and Penn State Universities will review how to best accomplish wine stability in the winery so that producers can improve production decisions. Attendees will walk away with a better understanding of how sulfur dioxide and potassium sorbate work in wine, what filtration accomplishes for wine stability, and how to implement quality control practices to ensure that wines are of minimal spoilage risk post-bottling. This workshop will also include a wine tasting to emphasize identification of the flavor associated with potassium sorbate additions and how it affects wine quality. The $50 includes all registration materials and lunch. This workshop is focused for winemakers, cellar staff, and enologists as it contains a production focus.
Grape Twilight Meeting and Erie County Horticultural Society's Annual Chicken BBQ

August 3, 2016
3:30pm-7:00pm
North East, PA
Come join us for an evening of education, chicken BBQ and good company. The chicken BBQ is FREE but registration is mandatory!! Please call Penn State Extension office at 814-825-0900 by July 22, 2016. If you do not register, a meal will not be reserved for you.
Announcements
Frost Damage Identified
Frost Damage; Check your Buds!
Luke Haggerty
Viticulture Extension Educator
Lake Erie Grape Program

I traveled across the majority of the belt today (Friday April 29th) looking for frost damage from the frost event on April 26/27th. I found severe (90%) damage in parts of Cattaraugus, Erie and the north eastern part of Chautauqua counties. Damage in this area was not confined to low spots or frost pockets and could be found vineyard wide.
As I move west, most areas were unharmed. However... (a big however), I found frost damage in low spots and frost pockets. Areas I found damage in were along the railroad tracks in Portland and Westfield. Most of the damage in this area was confined to low spots and frost pockets.
My Message:
• There are some hard hit areas with 90%+ primary damage.
• Not all areas are damaged! Damage varies across the belt. Many unharmed vineyards.
• The impact on yields will be variable.
• I have not found any secondary bud damage. In some cases the secondary buds are already larger than the damaged primaries. So you need to evaluate your damage within the next week or so, before damage is obscured by the secondary shoots.
• From the road the buds look good, but they may not be. You have to break, cut, or simply pluck off the bud to see the damage. Like winter damage you are looking for brown, black and crunchy buds.
• If you have damage call your crop insurance agent.






Lake Erie Regional Grape Program - Cornell Cooperative Extension
Your Trusted Source for Research-Based Knowledge