Business Management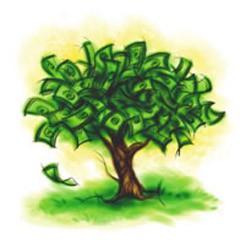 The Lake Erie Regional Grape Program is designed to serve the needs of regional growers and wineries. Long term trends in bulk juice production has held steady in the region for decades. Most profit growth requires improvements in production and management efficiency. Specialty wine production have seen steady growth for the past decade. Bulk wine production is a market that continues to shift and evolve with consumer preferences. With those realities in mind we strive to give growers the tools to improve their generational sustainability and fiscal health.
Most Recent Business Management Fall Content
Ag Group Herbicide Strategy Comments
Last Modified: October 26, 2023
NYSDOT Truck Inspection Power Point Presentation Slides
Last Modified: August 2, 2023
Chautauqua County Agricultural Improvement Program
Last Modified: April 1, 2022
Upcoming Events
2024 LERGP Spray Program

December 5, 2023
Announcements
Commercial Vehicle Awareness slide presentation
NYS Trooper, Matt Luft, presented on Commercial Vehicle Awareness at CLEREL on Thursday, August 2nd. He has given us the permission to share his slides for you to reference at your convenience to share with others or to review. Please reference this link.
Straight Talk: Is H-2A Working Out in the Vineyard
Check out the story below. Our local grower Andy Knight is one of the 3 growers interviewed.
https://www.growingproduce.com/fruits/grapes/how-h-2a-is-working-out-in-the-vineyard/
Spotted Lanternfly Public Service Announcement
Please take a look at this PSA on YouTube. It is narrated by our very own Jennifer Phillips Russo.
If you see a Spotted Lanternfly:
1-Take a photo
2-Collect it
4-Report it
LERGP Podcasts- check them out!
LERGP POD CASTS

Lake Erie Regional Grape Program - Cornell Cooperative Extension
Your Trusted Source for Research-Based Knowledge