Event Details
Date
August 2, 2016
Time
9:00am-4:00pm
Location
CLEREL
6592 West Main Rd
Portland, NY 14769
Cost
$50.00 Attendance includes program and lunch
(additional attendee $50.00 ea.)


Host
Pre-Registration Deadline: July 29, 2016

EVENT HAS PASSED
Winery Control Workshop- Stabilize your wine- Filtration, SO2 and Potassium Sorbate
August 2, 2016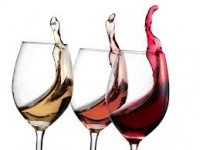 AGENDA:

9:00 AM - Welcome and Introductions
9:30 AM " Antioxidant Properties of SO2 "
10: 30 AM - Fact/Myth
10: 45 AM " Antimicrobial Properties of SO2 & Potassium Sorbate "
Noon - Lunch
1:00 PM " Ensuring bottle sterility -
1:30 PM " Tasting
Use 2 base wines and do a comparison tasting: control vs. spiked wine with potassium sorbate
4 Commercial Wines " what do they taste like? Do they have sorbate in them?
2:30 PM - Fact/Myth
2:45 PM - Filtration "
3:45 PM " Q/A, Program Evaluations

Registration form and Flyer (PDF; 303KB)
Upcoming Events
2019 LERGP Winter Grape Grower Conference

March 13, 2019
8:00am-4:00pm
Fredonia, NY
Come spend the day with the LERGP team and fellow growers engaging in presentations, vendor trade show and conversation. Continental breakfast and a catered lunch are included in fee. Agenda will be available once complete. Giveaways and drawings for prizes!
CORE TRAINING

April 11, 2019
9:00am-12:00pm
Portland, NY
CORE TRAINING
WHEN: Thursday April 11 from 9 AM to 12:15 PM
WHERE: CLEREL Meeting room
COST: $15
3.0 Pesticide recertification credits in the CORE category have been applied for.
DEC Pesticide Applicator Test
April 11, 2019
1:00pm
Portland, NY
PRIVATE AND COMMERCIAL NYS PESTICIDE EXAMINATIONS
WHEN: 1 PM
WHERE: CLEREL Meeting room
COST: $100 REGISTRATION: NYS Department of Environmental Conservation (DEC) requires you to register for entrance to the exam session with the Buffalo DEC office at (716) 851-7220.
Announcements
Vineyard Improvement Program Applications
Vineyard Improvement Program: An Application Guide
LERGP.com also has more information about the program. Frequently asked questions, eligibility requirements, sample budgets and business plans are all available.
LERGP Podcasts- check them out!
http://lergp.com/podcasts/

Lake Erie Regional Grape Program - Cornell Cooperative Extension
Your Trusted Source for Research-Based Knowledge