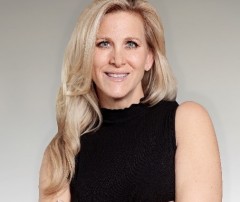 Jennifer Russo
Viticulturalist
CLEREL
6592 West Main Road
Portland NY 14769
phone 716-792-2800 ext 204
email Jennifer
Areas of Interest
Viticulture
Graduated from The State University of New York at Fredonia with both her Bachelor of Science and Master of Science Degrees. Her career has been focused on environmental issues and sustainability. She is excited to meet growers and looks forward to helping them get the best out of their vines.
Announcements
Save the Date- 2020 Winter Grape Grower Conference
Thursday, March 19, 2020
SUNY Fredonia William's Center
Agenda, Registration and Trade show info available in December
Loaner Sensor Program
The loaner sensor program is an outreach program designed to introduce interested growers to the technology developed by the Efficient Vineyard researchers. It involves a technician from the Lake Erie Regional Grape Program coming out to the farm to install or attach scanners and computers to existing equipment. The subsequent data collection is then completed during normal activity such as pesticide spraying. Once the data is collected it can be sent back to researchers to generate a prescription map. The DualEM soil sensor requires a technician to operate so if you would like to have a soil scan done of your vineyard, please contact the Portland, NY Cornell Extension office and make an appointment.
https://efficientvineyard.com/loaner-sensor-program
LERGP Podcasts- check them out!
http://lergp.com/podcasts/

Lake Erie Regional Grape Program - Cornell Cooperative Extension
Your Trusted Source for Research-Based Knowledge